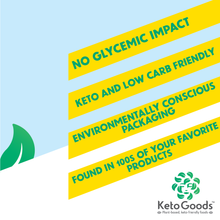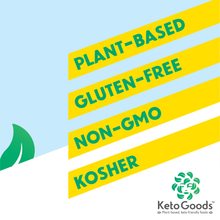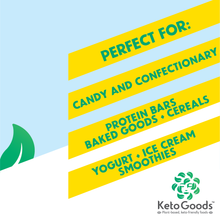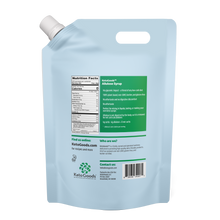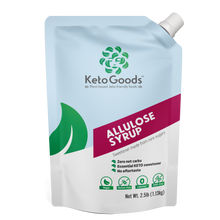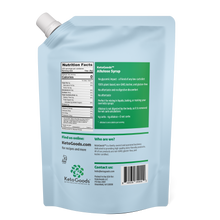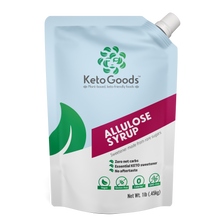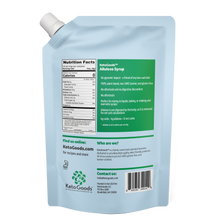 KetoGoods™ Allulose simple syrup:
Now available in 16oz (1lb) pantry-friendly size!
Our allulose is 100% plant-based, and more:

Ketogenic properties (no glycemic impact!)¹
Zero calories per serving
Zero net carbs
Full-flavored sweetening properties
Non-GMO
No Additives
No aftertaste
No digestive discomfort
Naturally occurs in figs, kiwi, and jackfruit
KetoGoods Allulose syrup is perfect for:
Use as a simple syrup in coffee and other drinks
Homemade protein and granola bars
Baking low carb and keto sweets
Making your own flavored syrups: drinks, waffles & pancakes, and more!
Use to sweeten your sauces and dressings
Boost sweetness in yogurt, smoothies, and ice cream
Found in your favorite protein bars, candies, keto cereals, and yogurt!
Allulose does not affect blood glucose levels 
Note: packaging may differ slightly
See our blog posts about allulose:
Footnotes:
1) Hayashi N, Iida T, Yamada T, Okuma K, Takehara I, Yamamoto T, Yamada K, Tokuda M. Study on the postprandial blood glucose suppression effect of D-psicose in borderline diabetes and the safety of long-term ingestion by normal human subjects. Biosci Biotechnol Biochem. 2010;74(3):510-9. doi: 10.1271/bbb.90707. Epub 2010 Mar 7. PMID: 20208358.
Contact us
Got questions? Email us at hello@ketogoods.com or click the link below to fill out a contact form.
We look forward to hearing from you!
Contact us